cooking from scratch
Kitchen creativity starts here.
We'll provide the amazing protein, you take it from there.
Cooking from scratch
Creativity comes easy with fresh options like breasts, fillets, strips, and more straight from the fridge.
Frozen
A home-cooked dinner in a pinch is possible. With healthy, versatile frozen cuts.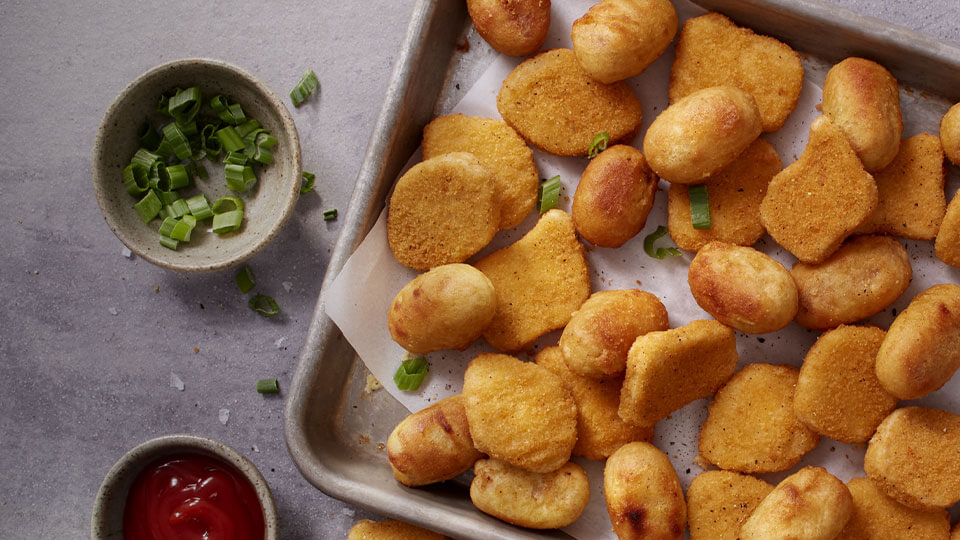 fast & easy
Check out our Fast & Easy selection.
Need to save time? We've got you covered.
*Minimally processed, no artificial ingredients.
**American Humane Association certified.
†Federal regulations prohibit the use of hormones or steroids in poultry.
††Foster Farms Organic poultry is fed a diet that contains non-genetically engineered ingredients. USDA organic regulations prohibit the use of genetically engineered feed ingredients in poultry products labeled as Organic.
‡ Simply Raised® Chicken in the Pacific Northwest region, Simply Raised® Boneless Skinless Chicken Breast Tenders, Simply Raised® Turkey and Organic Turkey are not air chilled.